Here's a picture of the high school and the tennis courts.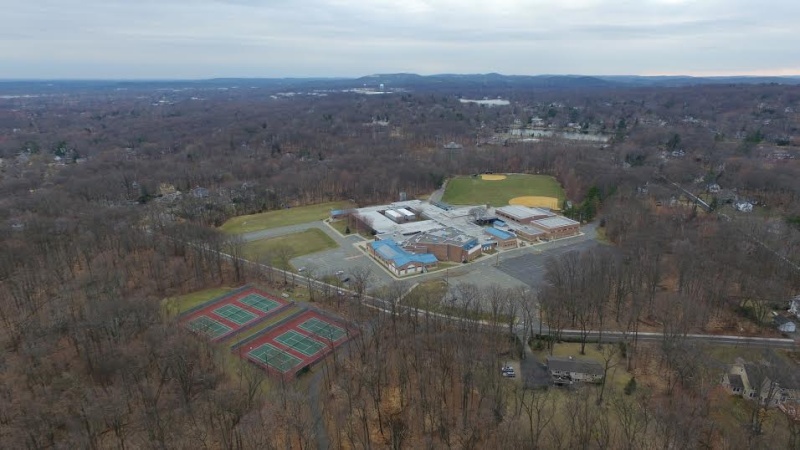 Here's a picture of the track with the middle school (upper left) and the elementary school (upper right) in the background. All three schools are connected by a path and share the fields.



Posts

: 27


Join date

: 2015-12-03



It must be so pleasant to spend your time in such beautiful green spaces! but isn't it rather hard to focus on the lesson in the classroom when it's sunny and you hear the birds chirping outside...
Quelles sont les tranches d'âge des élèves pour chaque école, middle, elementary and high school?
Avez-vous des activités ou des moments particuliers au cours de l'année où les élèves des 3 écoles se retrouvent ensemble (assemblies) ? ou est-ce complètement séparé ?   Brigitte
Admin




Posts

: 20


Join date

: 2015-11-21



Bonjour Brigitte,
Après beaucoup des années ici, on s'habitue le gazouillis, et il n'est pas très bruyant. En revanche, nous voulons toujours aller en plein air, mais nous devons rester dans la classe parce que nous n'avons pas de choix

.
Les trois écoles ne font pas frequemment les activites ensemble, mais après l'école, ils se pourrait arriver. La plupart des élèves ici a des frères et des sœurs qui allaient ou vont actuellement aux écoles dans Mountain Lakes, si de nombreux des élèves assistent les matchs ou les concerts aux autres écoles dans la ville. De plus, l'orchestre du lycée a eu un "District Band Festival", et les enfants de les deux collèges et l'école primaire est allés au lycée le jeudi dernière. C'est très interessant parce que nous avons rencontré les plus jeunes étudiants. Anita



Posts

: 27


Join date

: 2015-12-03



---
Permissions in this forum:
You
cannot
reply to topics in this forum